29 Aug 2018
Installation and Setup
Moodle is a standalone PHP app, and has quite strict server requirements, including PHP version 7.0 or later. Moodle also requires a number of PHP extensions which are often not included with a standard PHP installation (eg: intl), meaning you may need to re-compile PHP with the missing extensions.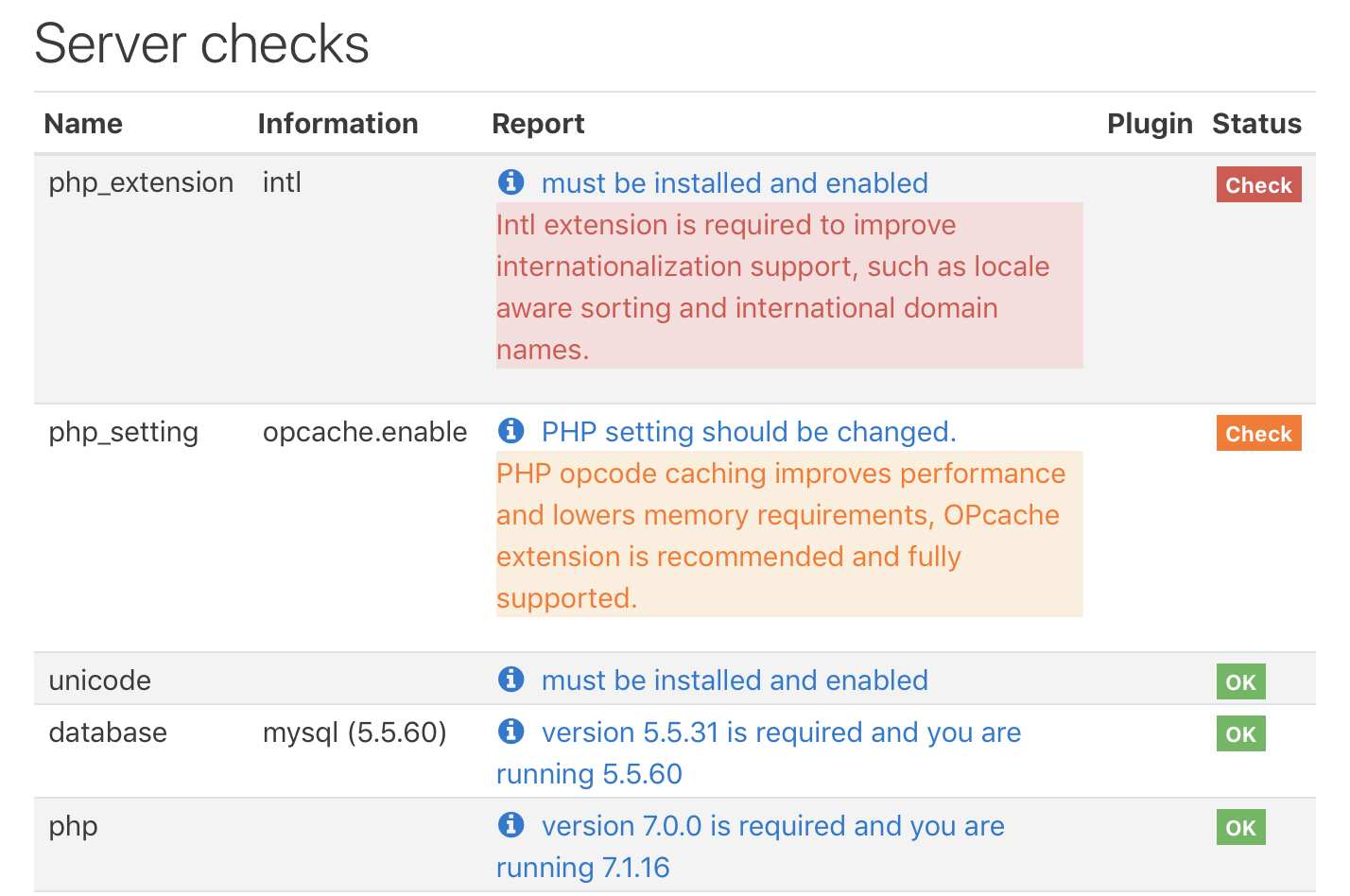 On the plus side, Moodle supports five different database engines:
MariaDB 5.5.31
MySQL 5.5.31
Postgres 9.3
MSSQL 2008
Oracle 10.2
Once you have your PHP environment set up correctly, Moodle will guide you smoothly through the installation process with an easy to use installation wizard. If you're unable to set up your PHP environment to meet Moodle's requirements, there are a number of webhosts that are either dedicated Moodle hosts, or guarantee Moodle compatibility, including Moodle's own MoodleCloud.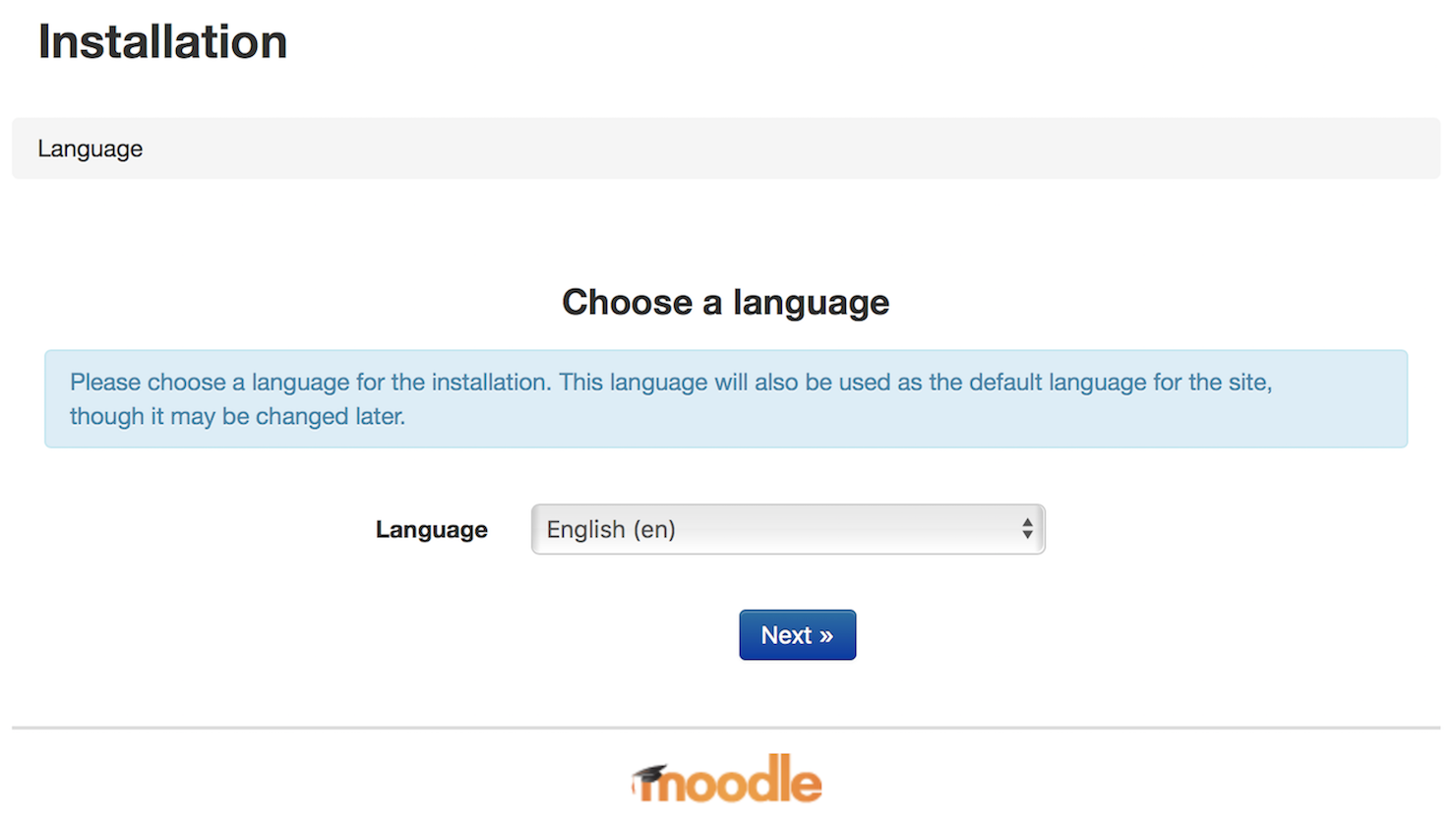 Features
Moodle has been around since 2002, so it's a very mature technology, with just about every feature you could possibly require of a Learning Management System, including:
Mobile App (Apple and Adroid)
Moodle has an offical mobile app, that allows your students to enroll, view courses and take tests on their mobile phone or tablet. Teachers can also grade students and give feedback through the mobile app.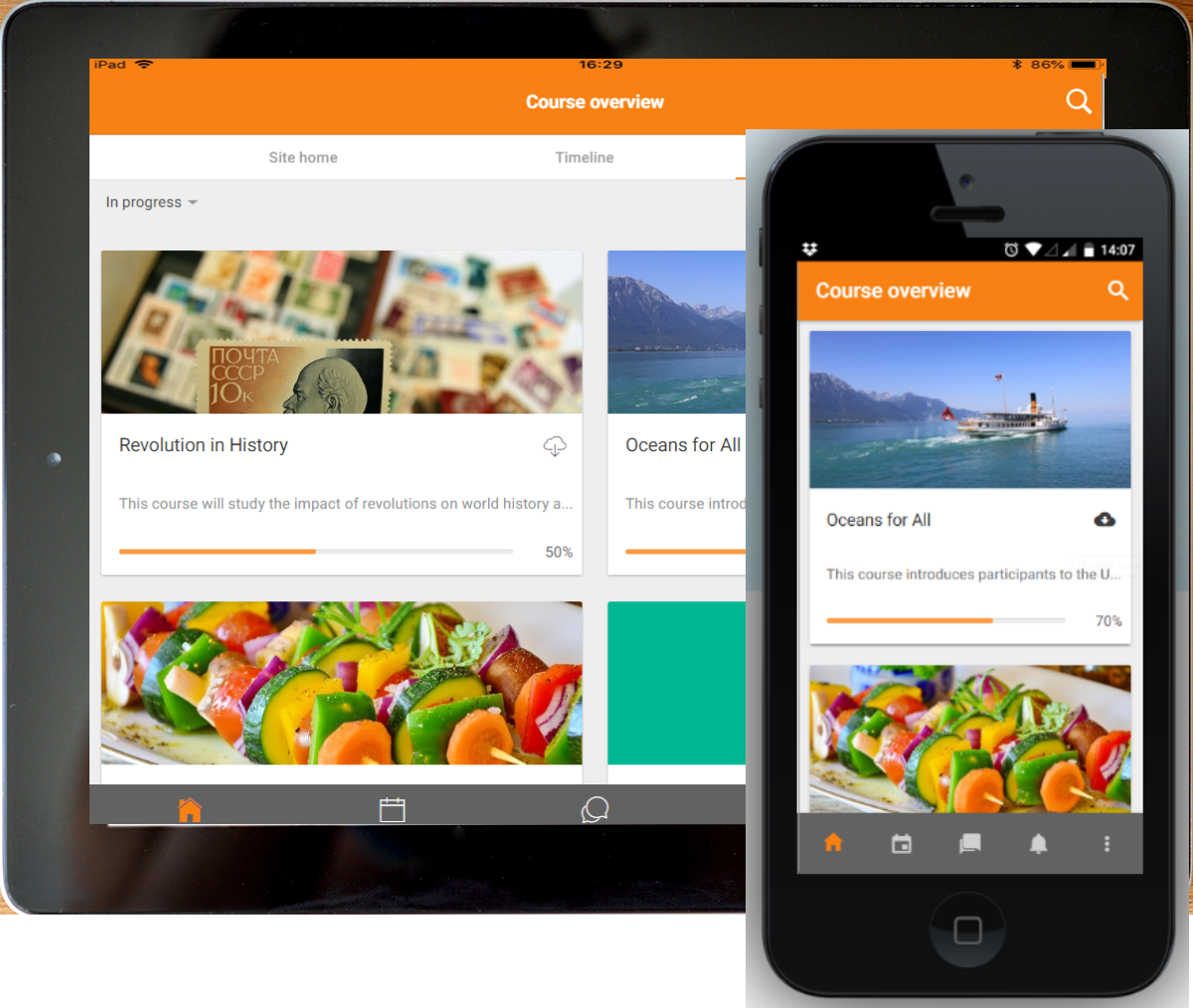 Moodle's mobile app is free, and includes almost all of the web-based application's features, including file management, chat, activities, wikis, grades and workshops.
Supports open standards
Moodle supports modern open learning resource standards, including LTI, SCORM and AICC. This means you can easily import leaning content in any of these standard formats into Moodle.
Languages and translations
Moodle supports language packs for translating the entire Moodle interface. Multiple languages can be installed at the same time, and currently Moodle supports over 100 different languages.
File management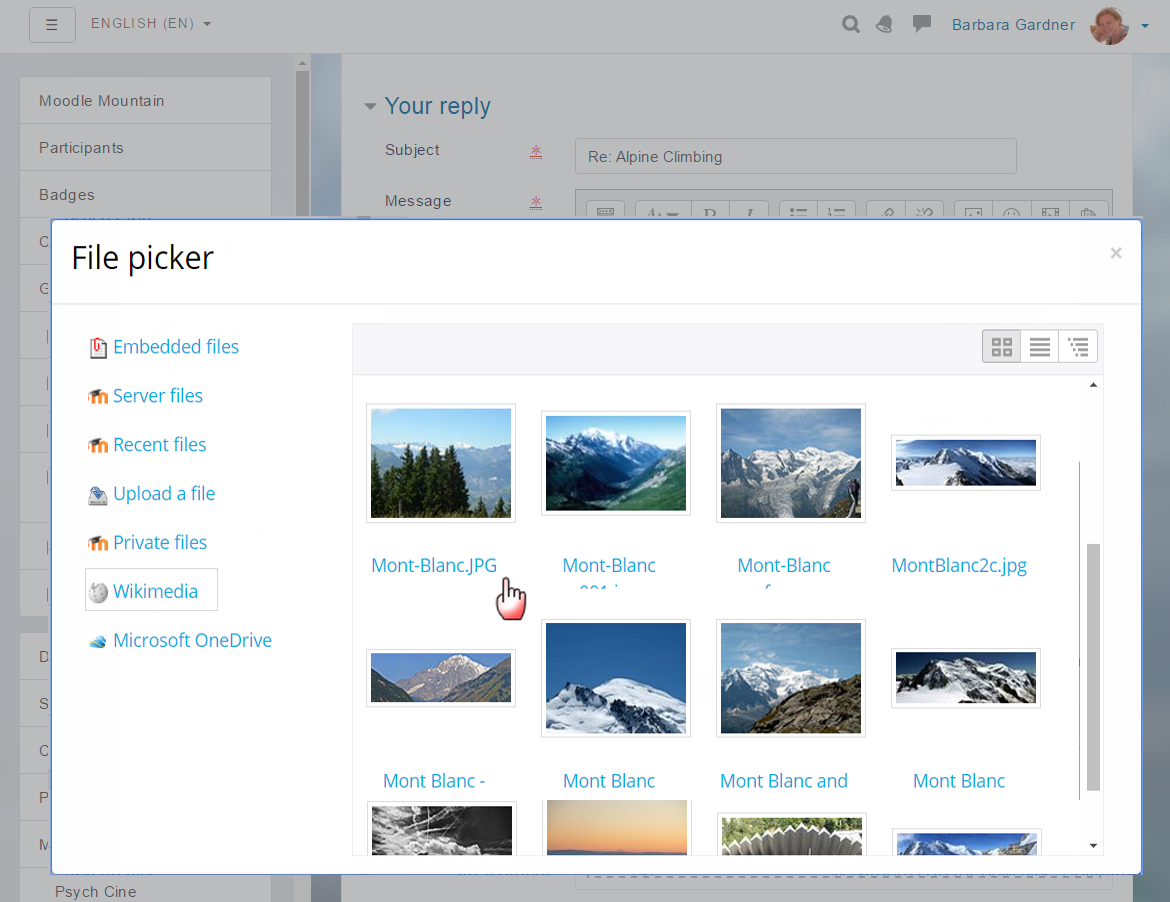 Moodle includes a comprehensive drag-and-drop file manager, allowing you to add files to your courses, which can then be viewed and edited within Moodle, or downloaded for offline use.
Huge range of plugins
One of Moodle's strongest features is its open source architecture and plugin development community. This means any features that are not part of Moodle's core are almost always available as a plugin. A great example of this is gamification. While hugely popular with modern e-Learning platforms, Moodle's gamification features are a bit lacking. There is however a selection of gamification plugins available.
Using Moodle as a student
The student facing interface of Moodle is a delight to use. Courses are logically laid out, and easy to find as soon as you log in. Students can also easily find and enroll in new courses.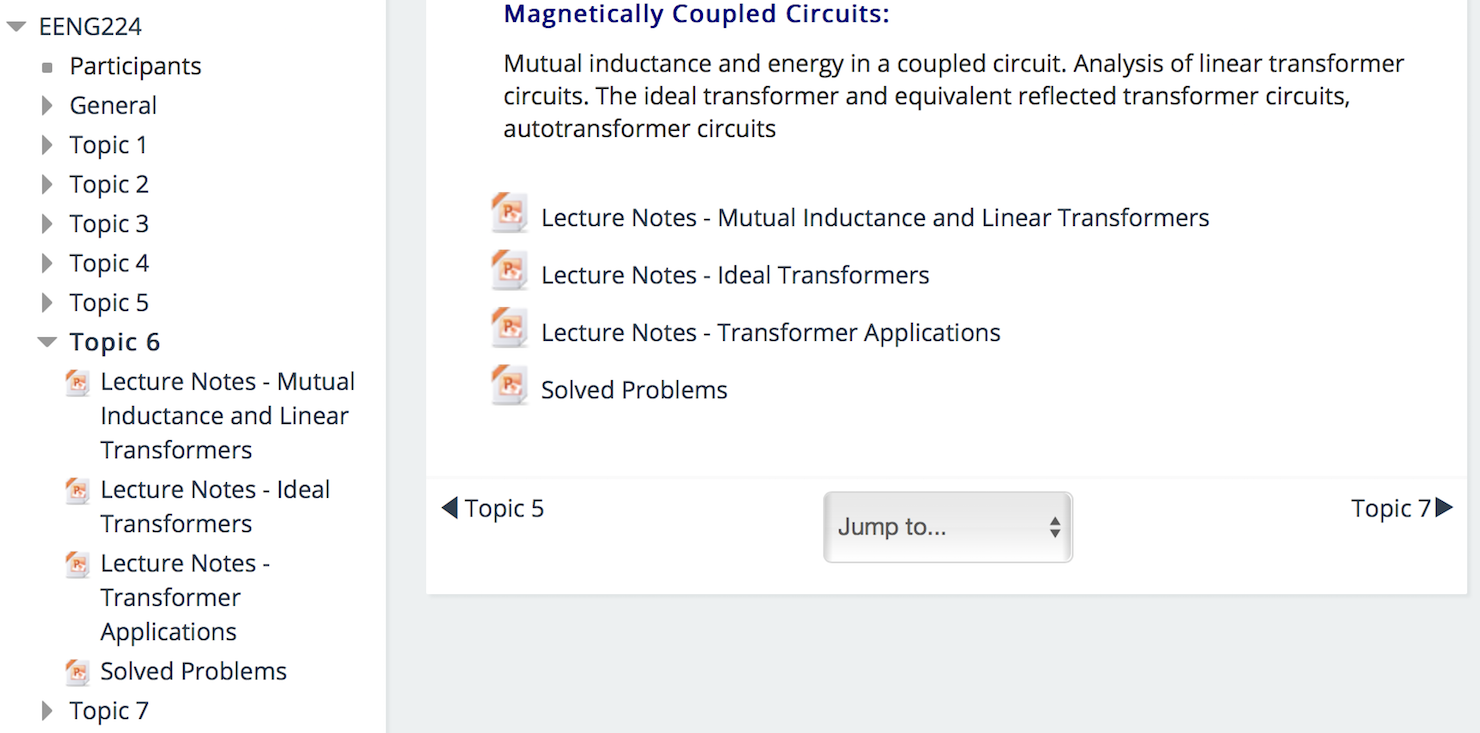 Courses are usually divided into sections, which can be treated as modules or blocks of time, depending on how the course is run. Moodle makes it easy to navigate these sections, guiding the user through the course materials, activities, and tests.
Other vital sections of the student interface, such as messages, course progress and calendars are easy to use, and never more than a few clicks away. It's clear that Moodle has been very student focused since its inception, and has managed to maintain that focus, even with all the new features that have been added over the years.
Using Moodle as a course creator
Unfortunately the administrator/teacher interface in Moodle leaves a lot to be desired, especially when compared to the student interface. Creating and manging courses can be a very complicated and time consuming task. Unless you are already experienced in education administration, you'll likely find Moodle's admin area frustrating. This is why Moodle is mainly popular with Universities and other pre-existing educational institutions.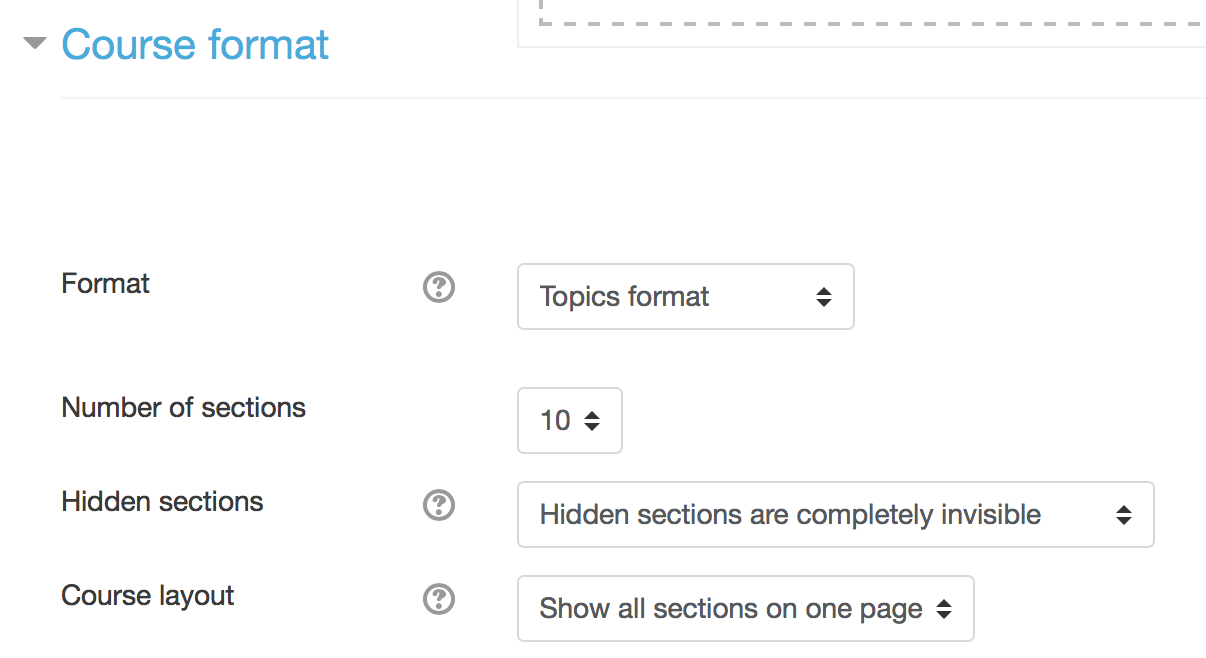 For example, there's no easy way of adding new sections to a course, you instead need to choose in advance how many sections your course will contain. If you then wish to edit the content of the sections, you need to move out of the admin area, and view the course sections with editing turned on. This is just one example of some of the strange and convoluted hoops through which you must jump to manage courses in Moodle.
Conclusion
If you're on a tight budget, you can't do much better than Moodle, due to it being free and open source. Having said that, there are many easier to use Learning Management Systems, particularly in the bustling WordPress based LMS segment.
Moodle is an ideal Learning Management System for Universities and other educational institutions, as it's open source and self-hosted, meaning you get to stay in control of any potentially sensitive student data.
However, if you are looking to set up an e-learning based business, and do not already have a wealth of experience creating and managing courses, you will likely be better served by one of the easier to use WordPress based options, such as LearnDash.
Never miss a post
Experience all the excitement and crippling self-doubt, as I document my journey with Saber from Side Project to Profitable Startup
Enter your email address below to be notified when ever I write a new post, you'll receive one email every month or so, and no spam 😀
---
comments powered by

Disqus